Le 1 juillet 2013 à 9:34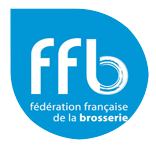 As every year, we took part in the French Brushware Federation General Assembly that took place on 7th June 2013 in Chablis.
The French brushware Federation represents brushware companies in France. It is a member of MEDEF, the Wood Industries Union and the European Brushware Federation (FEIBP). Today, 32 companies are members.
During the meeting, we discussed numerous affaires related to the social plans, economy as well as hygiene and security. We talked about the new collective brand that grants the BHP (Professional Hygiene Brush) quality and security. The BHP sign assures that our products are made with materials respecting the BHP chart.
What is more we choose the President of the federation and we named the treasurer and the social affaires responsible.